Posted By
Adrian Sameli
Aug 6, 2003
my pc freezes pretty often, so i always save my projects after some changes. usualy there is no problem with the stored files and i can continue working after a reboot.
but this time something hapened to the PSD-file. i think my pc freezed just at the moment when i've been saving the file. and now it is destroyed. the file is still pretty big, so i think there are a lot of information in it. i can still open the file and the slices are shown. but all layours are gone.

still got the tmp-files, so i'm wondering if i can restoring the project? is there any possibility to import tmp-files in photoshop? oder even restore a psd-file? i'm going crazy if there isn't any, because this project took me a long time!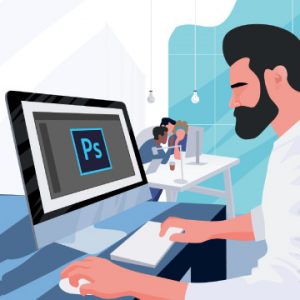 Learn how to optimize Photoshop for maximum speed, troubleshoot common issues, and keep your projects organized so that you can work faster than ever before!