Posted By
crris_m_b
Aug 29, 2008
I've now set my heart on getting a laptop. I'm doing to much on my old desktop, and getting a laptop is hopefully going to ease the burden & open up some possibilities. Certainly the specs will way better.
I'm seriously thinking about getting a Sony VAIO AR71ZU. <
http://vaio.sony.co.uk/view/ShowProduct.action?product=VGN-A R71ZU&site=voe_en_GB_cons&category=VN+AR+Series& assetid=1218032875460
>
It has a lot f features I like & has 4GB of RAM. Unfortunately it's Vista (Ultimate), but that's what things are coming with now, so that's that.
It has 640GB of HDD space:
Hard Drive Type Serial ATA RAID 0 (0 and 1 supported) 2x320GB Hard Drive Capacity (GB) 640
Hard Drive Speed (rpm) 5400
The two 320 GB drives look are joined -"con…. something" ! sorry I've forgotten the name for this- the opposite of partitioning. Hence it the drives are seen as one drive. Well for Photoshop one wants a second drive for scratch disc purposes doesn't one. Can I partition this 640GB (320+320GB) drive ? Anyone out there know ? Is it an ok thing to do ?
[One of the added features is "HDD recovery (hidden partition)". I assume this is the backup /recovery facility that comes with Vista Ultimate ? Anyway, it may be of note, as it mentions "hidden partition. Would this interfere with any partitioning ? ]
If I can partition then would it be wise to go for three partitions: one as the main program drive; one for most documents & files; and one for back-up/ other stuff including for use as first scratch disc ?
Anyone wise?
Any advice greatly appreciated.
[I'm also been looking at the possibility of an Alienware laptop, but really I'd rather put that money elsewhere. (Eventually a new desktop but not yet.)]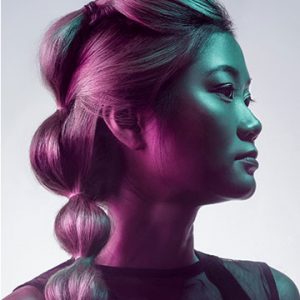 Learn how to rescue details, remove flyaways, add volume, and enhance the definition of hair in any photo. We break down every tool and technique in Photoshop to get picture-perfect hair, every time.