Posted By
Richard_Zendarski
May 21, 2004
Can I make a duotone or monotone with a Pantone Metallic Ink and save it so that the Metallic Color will print to it's own plate? I'd like the photos on a package I'm designing for a camera to print in silver ink over a black background. Is a duotone possible? Or would I have to do only a monotone? Then how do I transfer this to a spot channel?

To complicate things even more, I'd like to partially cover the metallic imagery with CMYK imagery — I figure I can do those graphics in a separate eps file and import them into Freehand, my final program in which I will send all of this to print. I plan to make the black background in Freehand as well.

Is a metallic spot plate exorbitantly expensive?

Any input really appreciated!

Anyone know of any good tutorial or reading on Duotones and Using Spot Colors in Photoshop for importing into an illustration program.

Thanks!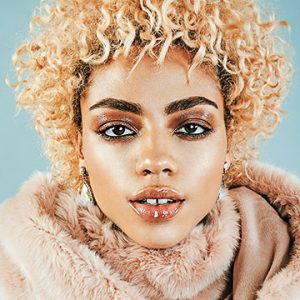 Give your photos a professional finish with sharpening in Photoshop. Learn to enhance details, create contrast, and prepare your images for print, web, and social media.