Posted By
Connie_S_Wagner
Sep 30, 2003
I have just finished recruitment projects and struggled with a red/yellow cast on digital files from our Nikon D1 camera. I kept trying to adjust the photos and ended up with photos slightly posterized. I don't know how else to describe it other than I had to "pull" really hard to get anything somewhat close to acceptable color. The cast is enough to notice – not garish, but you know something is wrong. This also happens with files scanned from my flat bed scanner.

I have always used a Pantone Colorvision Syder to calibrate. I do about five to six color jobs a year all about this time. I have a 4c calendar coming up and I can't have the faces with this color cast.

I can open the test file from ColorVision and the file is perfect on screen. I can open an image in Nikon View from the digital camera and it looks beautiful. Then I have Nikon View open the file in PHotoshop and there goes the color.

I have worked on this for three days and I am at my wit's end. Can anyone help me out? I don't know if it is my monitor (doesn't make sense if the test image and the Nikon View previews look great) or if it is the calibrator or if I'm doing something wrong in Photoshop.

I have tried opening the image with the Nikon embedded profile and with the Adobe RGB profile. They both look the same. Everything is messed up once I get into Photoshop. By the way, my scanner does not embed a profile.

I would appreciate any help. I tried looking in the past forums, but didn't see anything similar to my situation. Sorry if I'm repeating.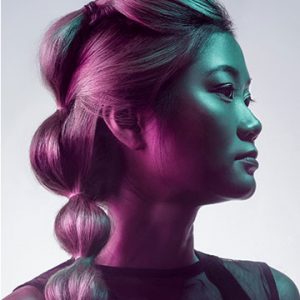 Learn how to rescue details, remove flyaways, add volume, and enhance the definition of hair in any photo. We break down every tool and technique in Photoshop to get picture-perfect hair, every time.