Posted By
Lukem
Mar 30, 2009
Hey there photoshoppers, thank you for your time. I am currently running a quad-care, 4 gigs, with a nvidia 8800gts 640mb graphics card machine and using photoshop cs4 extended with windows xp 32 bit os.

While photoshop cs4 is fairly fast and responsive, I would like to have it even quicker.

My question is, what would make this happen?

Naturally a faster processor (i7 intel) would assist in this, but I rather not go that route. I would rather go to a 64bit OS and add additional 4 gigs of ram (total of 8). What would your suggestions be?

Add the additional 4 gigs of ram and go to 64-bit xp? 64 bit vista?

Build a new machine with i7 quad cpus, 16 gigs of ram and 64 bit os?

Simply use what I got because there will not be much of an improvement?

I would like to have it run faster without a great deal of reworking the system. Clearly what I am running now is pretty darn fast even though it is a year old since I built it. Thanks for the help.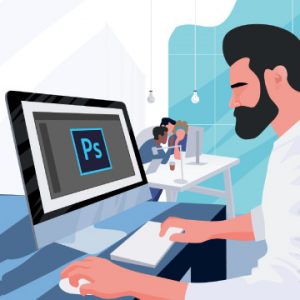 Learn how to optimize Photoshop for maximum speed, troubleshoot common issues, and keep your projects organized so that you can work faster than ever before!