Adobe Photoshop CS4 has stopped working

A problem caused the program to stop working correctly. Windows will close the program and notify you if a solution is available.

Sounds like a common problem enough eh? Yeah? Well no, and this started happening when I began to practice Vector art with masks and the good ol' pen tool three days ago. It happens RANDOMLY, may happen 5 minutes in, may happen 15 minutes in– whatever the case it happens at least 10 times a day and it is incredibly frustrating. A lot can happen in a minute when you haven't saved. By the way my document is only 1680×1050 resolution, 75dpi, and is only 7mb big.

I have had Adobe Photoshop CS4 since November, it was okay–my photoshop 7 would not install on vista so oh well! Photoshop CS4 is pretty nice, after disabling vertical sync to prevent brush lag.. anyways fellas, to the point.

My Computer specs:
Intel Core2 Quad q6600 @ 2.4ghz/core, 4mb cache
4.0gb (Actually 3.3gb being read, damn 32bit)Ram 1100hz, I forget latency? Nvidia Geforce 9800 GTX superclocked 780mhz
Seagate Harddrive SATA 7200rpm
Wacom Bamboo Tablet 6×4

SO! My computer is not the best but it is certainly rather powerful! So what's going on? I have Norton protecting me, no viruses or spyware, and I have not installed anything recently that would affect it besides Left 4 Dead but that was 3 weeks ago (awesome game btw, superMEIKO is my steam ID if you want)

Here's what I tried:

-Set page file to minimum 4gb to maximum 14gb.
-Uninstalled (completely, no registry files leftover or w/e) all drivers and photoshop and everything– then reinstalled with everything up to date
-Updated drivers for wacom tablet
-Tried the user administration thing, where you change user accounts, didn't work -Disabling everything non-microsoft in my startup and services, nothing -Overclocking my graphics card–just in case, nothing

SO! My experts, please help a fellow photoshopper out! I am suffering here!

Thanks for reading,

MEIKO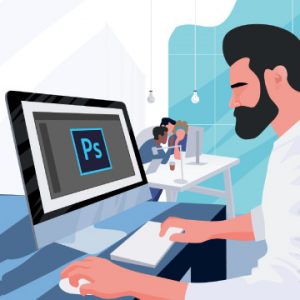 Learn how to optimize Photoshop for maximum speed, troubleshoot common issues, and keep your projects organized so that you can work faster than ever before!