Posted By
D_Ross
Jun 23, 2004
i've been the fortunate recipient of some great adivce regarding alpha channels and dropping a background of white out around an object that needed to sit on a dark color when on press.

so today is the day the proof came back from the printer, and alas, i'm faced with several images that have hairline white around the edges of the objects, and i have a few hours to fix them before the printer can't meet our deadline. argh!

so, here is the question: what is the fastest and most efficient way to get into a tiff file that already has a path saved in it,background removed (transparency intact) and remove this white hairline around the edges? the objects are full color and printing on a silver metallic pms.

would it be best to have the printer choke in a trap with the pms overprinting it? or would it be best for me to go in and possibly retouch this white out of the background? or to put a sliver of the metallic pms as a replacement and feather that out of the object?

many thanks in advance!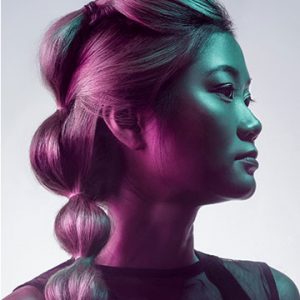 Learn how to rescue details, remove flyaways, add volume, and enhance the definition of hair in any photo. We break down every tool and technique in Photoshop to get picture-perfect hair, every time.