Posted By
George Dingwall
Jun 10, 2006
Hi All,
I've recently discovered a serious conflict between CS2 and Spyware Doctor by PC Tools.
Within the last 2 or 3 days, one of the regular daily updates to Spyware Doctor has caused CS2 to have a couple of major problems.
1. You can't enter any text into an image using the key board.
2. All short cuts have to be hit twice, I.E. to open the Levels
Dialog, you need to do this CTRL + L +L.
3. The program is much slower on startup and after a few minutes you get an error message about a missing library file, and CS2 closes down.
If you have already downloaded the latest updates for Spyware Doctor and have this problem, all you have to do to get CS2 working properly again is to exit Spyware Doctor. You should also go to the support site at PC Tools website and report the conflict. The more that do might speed up the fix.
If you have Spyware Doctor and don't have this problem, I would be careful about downloading any more until something is resolved for this. If I find out that a fix has been made, I will post the fact here.
Unfortunately, I did not find out about how to get CS2 working again until after I had started re-formatting my desktop hard disks. At least I don't have to do the same to my laptop.
What a weekend.
Bye for now,
George Dingwall
Invergordon, Scotland
http://www.georgedingwall.co.uk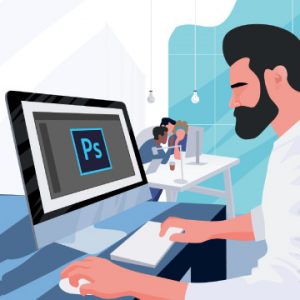 Learn how to optimize Photoshop for maximum speed, troubleshoot common issues, and keep your projects organized so that you can work faster than ever before!