Posted By
Freeagent
Feb 10, 2009
Hi all.

In my "day job" as exhibition designer and photographer for an art museum, one of the things I do frequently is shoot art for high-quality reproduction in books, catalogs etc. This is as color-critical as it gets, and the PS processing can be a challenge. My biggest problem is that the people who are actually going to print the files are usually five or six persons removed – what I get are requests from authors, book designers and sometimes the artists themselves. Getting precise information is practically impossible, and I don't really have time to pull teeth.

So I concentrate on minimizing the disaster potential downstream. That means sRGB TIFF 8 bit. You'd have to make a conscious effort to f*ck up that. And no output sharpening since I usually don't know the final dimensions – just an initial haloless sharpening in ACR. Oh, and the full-res file, I give them 12 to 15 megapixels, covering any normal page size at 300 ppi.

But fitting a 16 bit ProPhoto (which is what I work in) image into the narrow sRGB gamut is not easy, especially with extremely colorful works of art. Massive local desaturation can be necessary. I've found that high-end clipping is sometimes acceptable, but low-end clipping from dark, saturated colors is usually very unpleasant-looking and should be avoided at all costs. It gives an opaque, dense look that kills the "air".

I'm not familiar with the printing business, and usually don't work in CMYK. But it seems to me that the European CMYK spaces for coated paper have a wider gamut than sRGB (unlike the U.S. SWOP v.2), and in any case the gamut restrictions are obviously different given the different primaries.

So how do printers and prepress people think? What sort of files do they want? Is there a "standard" European CMYK space that will not be misinterpreted? Can they handle ProPhoto, or is it too risky? And am I right in not sharpening for output? In short, I want these files to reproduce well given the circumstances, so what's the best way? Any input is appreciated.

Technical: CS4 on Vista 64, monitors calibrated to D65/110/2,2.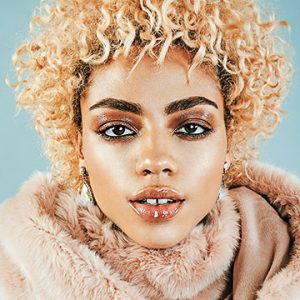 Give your photos a professional finish with sharpening in Photoshop. Learn to enhance details, create contrast, and prepare your images for print, web, and social media.