Posted By
Sue_Chastain
Jul 1, 2007
I have Photoshop CS3 Extended installed in Windows Vista Ultimate 32-bit. The text that appears on the palette tabs is jagged and ugly as if they are not using font smoothing. The text in the menus and the rest of the user interface is smooth, as it should be. Here's is a screen shot of my palette tabs so you can see what I mean:
<
http://z.about.com/d/graphicssoft/1/0/O/u/4/PhotoshopCS3Pale ttes.PNG
>
I know it is a minor thing, but I find this very distracting every time I open the program. I realize it could be a missing font or something wrong on my system, so I wanted to ask if others using Photoshop CS3 in Windows Vista were also seeing the ugly palette tab text? I have looked for screen shots online but most of the ones I have found are from Photoshop on Mac.
Thanks,
—
Sue Chastain
About.com Graphics Software
<
http://graphicssoft.about.com
>
www.About.com
About.com is part of the New York Times Company.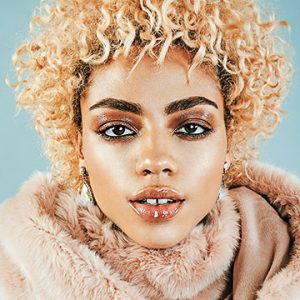 Give your photos a professional finish with sharpening in Photoshop. Learn to enhance details, create contrast, and prepare your images for print, web, and social media.