Posted By
phattymatty
Sep 18, 2008
Hey everyone

I'm having an issue with PDFs that I send to a specific newspaper and only them. The problem only occurs in the vector data that is saved in the EPS to be distilled.

Here's an overview of my workflow
* Build ad in Photoshop CS3
* Save EPS with Preview:Macintosh(8Bits);Encoding: ASCII85; Include Vector Data; all other options not checked
* Distill EPS to Press Quality PDF
* Send to newspaper

The problem looks like their RIP is choking on the vector data (primarily text) in the ad. It appears to start to print the text and then just stops or prints a bunch of garbage where the text should be.

I have their in-house Distiller settings and use those now instead of Press Quality. This should rule out any problems with the Distiller settings.

I send dozens of PDFs a week to multiple publications and only have trouble with this one. Is it possible that the "Preview" and/or "Encoding" in the EPS is the problem? Any suggestions what the bare bones settings should be for "Preview" and "Encoding" for the EPS? I want to keep the Vector Data b/c the outputted text remains crisp.

Thanks!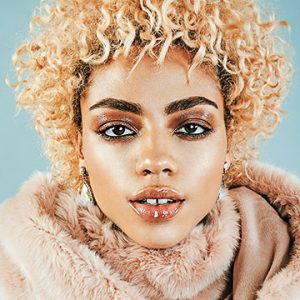 Give your photos a professional finish with sharpening in Photoshop. Learn to enhance details, create contrast, and prepare your images for print, web, and social media.