Posted By
The Magician
Oct 12, 2006
Been searching for some kind of Engraved/Woodcut effect like they do on faces in the New York Times.
I was wondering what the actual process is that they use in the newspaper… and if it's possible to achieve it using Photoshop. I tried a few filters by Andromeda, etc., but so far have not found a filter or a way to duplicate this effect exactly.
Any ideas…?
Here's an example:
http://www.edimsum.net/archives/vagabond/vagabond031902.jpg
Thanks a bunch!
Da Magish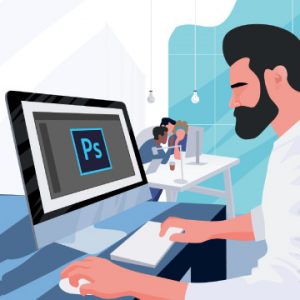 Learn how to optimize Photoshop for maximum speed, troubleshoot common issues, and keep your projects organized so that you can work faster than ever before!