Posted By
James McNangle
Apr 24, 2006
I have been grumbling for a long time that Photoshop seemed to produce oversized images, but today I took a photo from the Web, clipped it in Photoshop, so it was slightly smaller, and resaved it using quality setting 7. I was astounded to discover that the saved image was almost three times as large as the original. I tried saving at progressively lower quality settings, and while the image became obviously degraded, the file size fell only very slightly. Even at quality setting 0 the new image was still almost 2.5 times the size of the original. What am I doing wrong?
I have made a demonstration page showing this effect at the web site below. The original photo was "borrowed" from the Canon web site.
http://www.corybas.com/Technical/Image_size.htm
James McNangle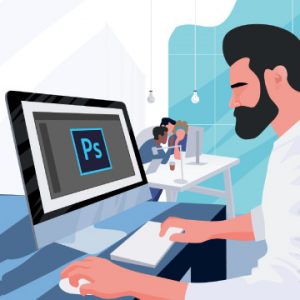 Learn how to optimize Photoshop for maximum speed, troubleshoot common issues, and keep your projects organized so that you can work faster than ever before!