Posted By
Porcelina
Jan 21, 2016
I had this picture scanned today, but it was done by someone at the store. They sent it by e-mail, I download it and unzip it. It says it's a .TIFF file, in inside PS it's classed at a bitmap.
So I am trying to edit it and I can't. I am looking online for converters and help but none of it works. Y'see I did find a way so I could edit it properly, but then none of the editing takes place. I try to change the contrast or something, the preview shows the change, but then the image doesn't change once I confirm. It's really odd.
Then I zoomed in to find this:
Very odd.
I don't believe I have ever seen this before. The image looks normal 'from a distance. Does anyone have any ideas on how I can fix it or what it means?
Thank you.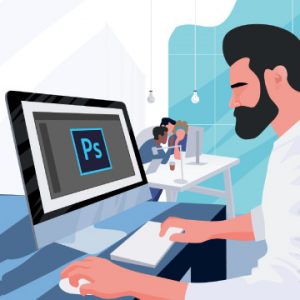 Learn how to optimize Photoshop for maximum speed, troubleshoot common issues, and keep your projects organized so that you can work faster than ever before!