Posted By
Andrew_I_McDougall
May 30, 2007
Whenever I use the crop tool PS CS3 crops everything to a 1×1 pixel image size no matter what size I select. This error has also been reported in the Mac forums here: <
http://www.adobeforums.com/cgi-bin/webx/.3bc3f04d
>
This is the second major bug I've had with CS3 including the infamous "CS3 Crashes all the time" bug reported here: <
http://www.adobeforums.com/cgi-bin/webx?128@@.3bc3d091
>
After uninstalling the MicroSoft Intellipoint drivers yesterday as recommended in the forum, PS performed as expected including cropping. However about two hours later I started getting the crop tool bug as described above. After a reboot today the crop bug is still there.
This is a clean install of CS3, I did not participate in the Beta. I run an IBM T43 Thinkpad on Windows XP Pro with 1.5GB RAM and a Viewsonic VP2030b monitor
BTW – PS only crashed when I was using the Viewsonic monitor and allthough I had the IntelliPoint drivers installed I had not used the IntelliPoint Mouse for six months.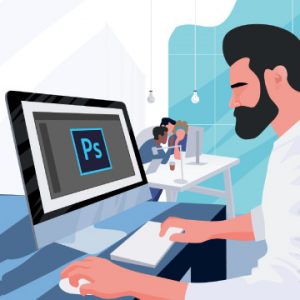 Learn how to optimize Photoshop for maximum speed, troubleshoot common issues, and keep your projects organized so that you can work faster than ever before!