Posted By
Fireworks Zone
Jan 22, 2007
Texture Lines Bundle
The Line Sets Bundle includes 5 commercial Line Sets (Sets 1 to 5) dealing with lines used as seamless
Textures and/or Patterns with over 500 lines.
The bundle includes diagonal lines (thin/thick + dash and dotted) ; Horizontal and Vertical and Faded
lines.
All the lines are in vector format and come as PNG source files (editable PNG) and GIFs and are
compatible with all graphics application: Photoshop, PaintShop Pro, etc.
Check Line Sets Bundle which comes at a special price. For more details check
http://www.fireworkszone.com/index.php?root=2&extension= 1&idTutorial=330.
You may purchase individual
Sets or the whole bundle of 5 Sets.
Please note that we can create custom lines of any values. Feel free to ask for a quotation.
—
———————————————–
Thierry Lorey
Fireworks Zone for the Fireworks Commmunity
http://www.fireworkszone.com
Email:
MSN Messenger: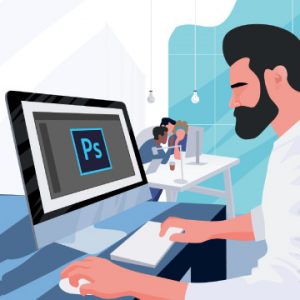 Learn how to optimize Photoshop for maximum speed, troubleshoot common issues, and keep your projects organized so that you can work faster than ever before!