Posted By
Andy Martin
Jan 20, 2004
Hi
This is becoming infuriating.
Copied one of the link buttons on
http://www.yousoftware.com/
today and tried to recreate it (or something similar) in Photoshop 7. Couldn't work out how their button's 'top dots' were more defined than mine and tried tweaking things in the brush palate eventually making my own brush of 1px x 1px and a spacing of 400%. Looks 'okay' but still not as crisp as the original button when the size is maximised.
The only aspect that I notice which differs from mine is that when the brush tool is selected, the mode on my image says 'normal' but the mode on the website image says 'Threshold'. Hmmm ….. spooky!
I've looked through the help section and after 15 mins, I have a vague idea of what it's about but still don't know why the website's mode comes up as 'Threshold' and I don't have the option. All I really want is to be able to create a line of spaced out 1px dots that are well defined/crisp.
Any help would be much appreciated
Andy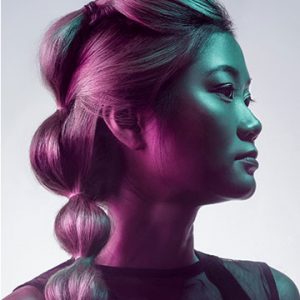 Learn how to rescue details, remove flyaways, add volume, and enhance the definition of hair in any photo. We break down every tool and technique in Photoshop to get picture-perfect hair, every time.