Posted By
CR_Henderson
Oct 17, 2008
I've just ran into my first gotchya with PS CS4. First, my system:

Vista Ultimate 64 Intel DG965WH with Q6600 @ 2.4GHz
8GB RAM
nVidia 9800 GTX+ display card
Wacom Intuos3 6×8 with latest drivers: 6.10-5

Photoshop CS3 works fine with the tablet.

Both the 64 and 32 bit versions see the tablet as being non-pressure sensitive.

I've tried: Uninstalling current driver and installing
the previous driver: 6.05-7
Re-installed current driver (which BTW seems to work fine with LR2.1RC–including the pressure sensitivity)
Deleting preferences.

Nothing has worked. Photoshop CS4 (32 bit and 64 bit) refuses to see the tablet as a pressure sensitive tablet–the warning icon is always present in the brushes 'Shape Dynamics' panel. Is there something I might have missed. Does this combination of OS, PS, and Wacom tablet work for anyone?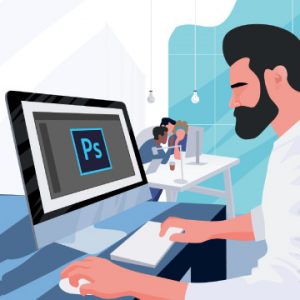 Learn how to optimize Photoshop for maximum speed, troubleshoot common issues, and keep your projects organized so that you can work faster than ever before!