Posted By
George_Austin
Jul 17, 2008
In CS3, I have three layers named A,B,and C top-to-bottom

I select (highlight) all three.

I hide the top layer (A) by turning its eye off.

I leave layers B and C visible (eyes on).

"Merge Layers" is now a non-grayed-out option under Layers on the menu bar.

I choose "Merge Layers".

The resultant merged layer is named "A".

But the new A layer has only the contents of B and C.

The original content of A has been deleted

The name of the topmost selected layer is assigned to the result

This is true whether the topmost layer is visible or not

But if the topmost selected layer is NOT visible, it's not merged

Any selected hidden layer, topmost or not, gets deleted via Merge Layers

Yet, the merged result gets the name of the topmost selected layer

Weird! Would someone else please confirm this behavior.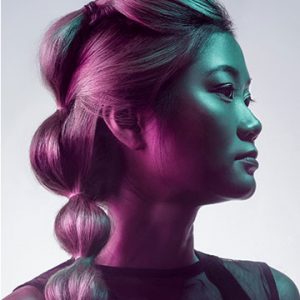 Learn how to rescue details, remove flyaways, add volume, and enhance the definition of hair in any photo. We break down every tool and technique in Photoshop to get picture-perfect hair, every time.