Posted By
henrik2000
Apr 30, 2005
Hi. Now i have the solution why i could not use Photoshop CS2 Tryout after having the CS2 Suite beta. For strange reasons, i cannot post this in the original thread, but i hope the friendly people who gave advise there find this, too. My original posting with the problem is at the bottom.

You gave the advise to zero out the absolute sector 32. When i asked my "system adviser" about this on the phone he said, "better don't do disk editing without me". I fully agreed. He also suggested another problem: by zeroing out sector 32 i will also lose other activations, like for the whole CS1 suite that i do have.

He advised me to log into Windows with a different user name. I did so, and see – suddenly, Photoshop CS2 Tryout started with no fuss.

He then advised to rename the "Adobe" folder in "Documents and settings" for my usual user name, then the Photoshop CS2 Tryout should work. I renamed the "Adobe" folder, rebootet: Photoshop CS2 still did not work with that first user name.

Right now i work with the second user name. Photoshop CS2 Tryout as well as the whole activated CS suite can be used there. I still don't know why the Tryout does not start with my original user name. Can that still be related to sector 32? I wonder what happens when i get the fully paid CS2 suite.

Thanks again!

===My original posting:=== CS2 Suite Beta – impossible to remove !!=== Hi. I had the CS2 Suite "Beta". Even after uninstalling it, i am not able to run the new Photoshop CS2 Tryout (details below). I can run the tryout on a different PC, but not on the PC that had the beta before. Do you know how i can really clean the PC of the old beta, so that i can use the tryout and later the full version?

Details: Even after uninstalling the CS2 beta through Windows software settings, i noticed:
– Photoshop CS2 beta still starts, but when it is completely there, a message says that name or serial are missing, and it closes. – ImageReady can completely be used (but cannot start Photoshop from there, i get the same abovementioned message.
– Bridge seems completely gone.
– The Photoshop CS2 Tryout will not start, will only flash a fully white program screen without any splash screen, then stop with a "problem" message.

I looked in the C-drive and in the CS2-beta-drive and folders. I deleted everything i could delete, searching for files that include "cs2" for example. I also cleaned the registry of hundreds of links to UN-installed Photoshop-CS2-versions (tryouts and beta). Then i rebooted, re-installed the Tryout in a brandnew folder – but still cannot start the Tryout (starts for 10 seconds, then "problem" message and off).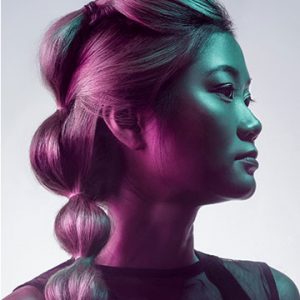 Learn how to rescue details, remove flyaways, add volume, and enhance the definition of hair in any photo. We break down every tool and technique in Photoshop to get picture-perfect hair, every time.