Posted By
Evan_Thibeault
Aug 25, 2004
Hello:

I'm looking for a tutorial to help me with a project, but can't simplify my topic enough to allow an easy search.

Here's my dilemna. I have a building facade composed of mottled brick and various ornamental details. I want to apply a color to it so the brick appears to have been painted with an opaque color, but I still need to allow all the shadow lines and details to show through.

How can this be done?

I have played with adjustment layers as well as blending modes but can't seem to get things right. The best I can do is to have the building look like it is being viewed through a colored lense — no good.

Any help will be appreciated.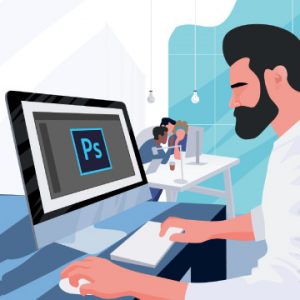 Learn how to optimize Photoshop for maximum speed, troubleshoot common issues, and keep your projects organized so that you can work faster than ever before!