Posted By
Neil
Oct 26, 2006
I'm going through the Help menus in Photoshop 7.0 to see if I can do this work there instead of in Corel 8. The help instructions often are not detailed. Eventually, I'll figure it out, but thought I'd see if you can save me some time. Would you know the two-step procedure for:
1) cropping a graphic with a curved wavy edge that goes around to the
right then down (about 270 degrees) from upper left to lower left, then a diagonal along the left side from lower left to upper left; 2) making everything outside of the borders transparent, so I can layer this graphic on top of another, hiding (knocking out) what is underneath it? The shape will look like the top of a grand piano, with the keyboard on the left. Corel 8 uses nodes to make curved sides, and provides for diagonal cropping. I have not been able to find similar features in Photoshop 7.0, though I'm off again to the Help section right now. Thanks.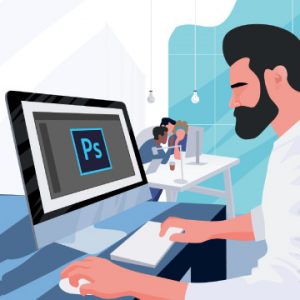 Learn how to optimize Photoshop for maximum speed, troubleshoot common issues, and keep your projects organized so that you can work faster than ever before!