Posted By
ephesys
May 12, 2004
Hi everyone,
I have a Powerpoint business presentation that I want to convert to GIF images then resize from Powerpoint's default size of 720×540 to 400×300. When using "Save As…" in Powerpoint and opening up the resulting images in Photoshop, they look as if the colors were inverted. The image information is that it is saved as 96×96 dpi in 8-bit color.
Does Powerpoint do something funny to the GIF image so it opens just fine in Microsoft Picture/Fax Viewer, Microsoft IE, etc. but not any non-Microsoft products?
Thanks,
Isaac
Are you losing $14,200.00 per year without your knowledge?
http://bigmoneyandfreetime.web1000.com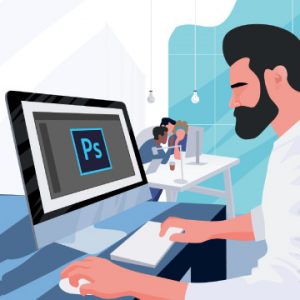 Learn how to optimize Photoshop for maximum speed, troubleshoot common issues, and keep your projects organized so that you can work faster than ever before!