Posted By
Ulysses
Oct 12, 2011
Download windows 8. but, be warned. it is an operating system and will format existing drive to install new OS
Here are my steps for safe install:
buy new hard drive, cheap, size not important
install any OS on drive. leaving it clean. no updates necessary. (if winXP is used, get service pack 2)
download ISO file containing Windows 8
find on internet an ISO reader, run it
go out for coffee and when you return…there it is
you will be amazed, unlike any windows i have seen
It is REALLY COOL.
what follows is found on the net: ………

The Windows Developer Preview is a pre-beta version of Windows 8 for developers. These downloads include prerelease software that may change without notice. The software is provided as is, and you bear the risk of using it.

It's got the Windows Phone 7 Metro-style touch interface of live tiles, the Metro programming model for building web apps and native apps that run full screen and share information.

Windows 8 also features gestures to put two apps on screen side by side, and the traditional Windows desktop for when you need richer apps like the ones we've been using in Windows for years.

That's a combination no other single operating system can offer – but how well does it work?

The inspiration of Windows Phone 7's Metro interface is clear in the interface for the Windows 8 Lock screen and Start screen (which completely replaces the Start menu).

But this isn't a slavish copy of the phone operating system look.

It still has the live tiles and the personalisation, enabling you to pin people, RSS feeds and web pages alongside apps. But it's more colourful, more flexible and better designed, to enable you to arrange and explore large numbers of apps.

Windows 8 interface
You can customise both the image you see on the Windows 8 Lock screen and the details of unread emails and missed instant messages that it shows. And you can pin desktop apps such as Office or Task Manager, and even a link to the desktop, to the Lock screen.

You can group tiles together – giving groups a name or leaving them blank – and make any tile single or double width. Just swipe the tile up a little to get the option to change the size, unpin the app or uninstall it completely.

You'll be able to do that for pre-installed Metro software too (which is what Microsoft is encouraging OEMs to bundle on new Windows 8 PCs).

As well as moving a tile to a new location by dragging it, you can also drag it up to the top of the screen with one finger and hold it there while you swipe across the screen to get to where you want to drop it – a much easier way of dealing with a long list of tiles.

Future builds of Windows 8 will also enable you to pinch to zoom out so you can see all the tiles on screen at once, and rearrange groups at the same time.

Once you launch apps, you can use gestures to arrange them. Swiping from the left switches to the next app, but you can also swipe and drag to put two apps on a screen side by side – and one of those can be the Windows desktop.

There are only three window sizes for apps arranged like this (counting full screen), so that developers don't have to worry about making an infinite number of layouts look good. One app is a thin QVGA 'snap' view on either side of the screen, and the other is a larger VGA full view – which is why this only works on 1366-resolution widescreen PCs.

But if the Windows 8 desktop is in full view you can still use Aero Snap to arrange two windows, and if it's in snap view you get thumbnails for all the running desktop apps that you can tap to open.

This is a good combination of enabling you to use two apps at once on a tablet. This is something only the occasional dual-screen Android tablets enable you to do, and then only for a limited number of apps. It also makes it easy to switch from Metro apps to desktop apps and back.

Swipe in from the right of the screen and you get what Microsoft is calling the Windows 8 "charms": search and share, which work across different apps; devices and settings; plus a button for switching between the Start menu and the desktop.

The Settings charm gives you the settings for the current Metro application plus options for volume, brightness, notifications, networking, switching language and choosing to sleep, shut down or restart.

It's great to have one place to do that in every application. It's also a logical place for commands such as Restart that used to be on the Start menu, because there was nowhere else to put them. We kept looking in there for a link to the Control Panel, which is currently just a tile on the Start screen.

It would be more logical to put a link here for more settings, in the same way that the friendly Control Panel interface organises the most common options clearly, with a link to the desktop control panel for other settings (and you can still search for specific control panels just like searching for an app or file).

Open an app that needs the Windows desktop and you get the familiar desktop view with Recycle Bin, task bar and Start button.

But the Start button opens the Start screen again – the Start menu is gone in Windows 8.

The look of the desktop and desktop apps will change before the Windows 8 release date. We're expecting the new-look Task Manager to be a clue to the final interface style, but the ribbon makes an appearance in Explorer. This is always controversial, but we think it works well for organising options and tools together.

If you use multiple monitors, you finally get better desktop management. You can have the Start screen on one monitor and the desktop on the other, which keeps the two interfaces separate.

But if you're using multiple screens it's more likely you're using desktop apps, so you'll like the option to duplicate the task bar on both screens or pick which icons you see on the task bar for each screen. You can also finally put a different desktop background on each screen.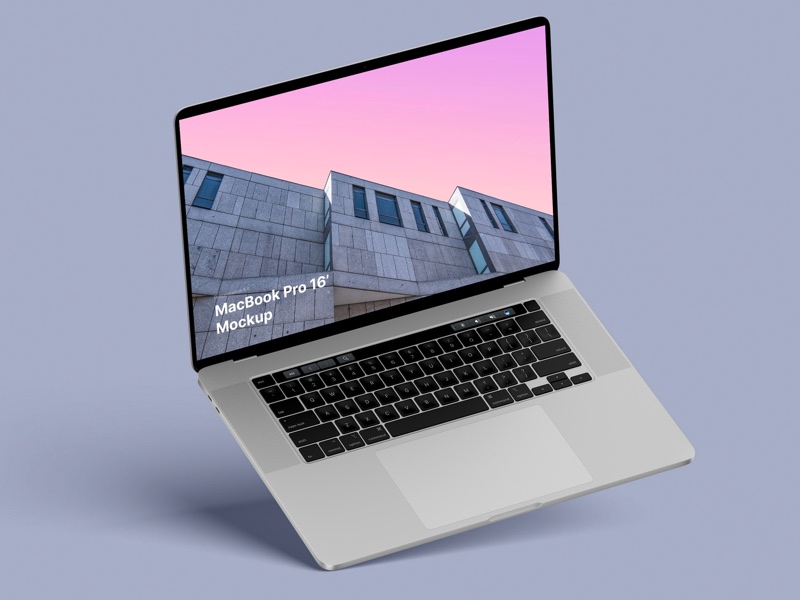 – in 4 materials (clay versions included)
– 12 scenes
– 48 MacBook Pro 16″ mockups
– 6000 x 4500 px