Posted By
name
Oct 4, 2009
Hi.
An acquaintance has recently bought a Lumix DMC-FZ38 and has some problems loading the RAW files into the legacy version of ACR that works for Photoshop CS3.
Apparently, there are slight differences between the European (FZ38) and US (FZ35) version of the camera and the latest version of ACR and the DNG convertor are only said to be compatible with the FZ35.
I could experiment myself with CS4 and the RW2 RAW file wouldn't be recognized by Bridge or ACR.
So, with a HEX editor, I modified an occurrence of the text "FZ38" to "FZ35" (which amounts to modifying a single byte in the RAW file) in the header of the RW2 file and lo and behold, Bridge now displays the thumbnail and ACR (5.5) loads the RAW file without problems (some screenshots):
http://img251.imageshack.us/img251/4153/hexrw2.jpg
http://img203.imageshack.us/img203/1628/acrrw2.jpg
So, with this modification, latest version of the DNG convertor will now convert the RW2 files to DNG.
However, somehow it seems very difficult to open those DNG files with the legacy version of ACR that
is compatible with CS3.
Does anyone know exactly which options to set in the Adobe DNG convertor (5.5) to ensure that the generated DNG file will be read by legacy versions of ACR in CS3?
Here is an example of an RW2 file that has been slightly modified with a HEX editor to ensure the latest version of DNG convertor will convert it to DNG:
http://www.ibbu.nl/~nsprakel/P1000024.RW2
If someone can provide some hints or clues, that would be appreciated.
Kind regards, Niek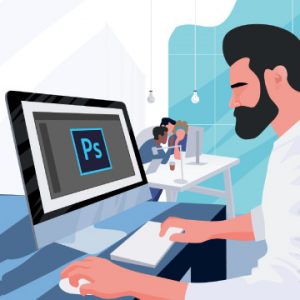 Learn how to optimize Photoshop for maximum speed, troubleshoot common issues, and keep your projects organized so that you can work faster than ever before!