Posted By
brianpike
Jan 28, 2009
Hello,
I'm trying to merge text from a 2D layer down to a 3D layer. When I do, the text becomes the color of the diffuse layers color. The text becomes distorted and ugly.
I have also duplicated the same effect in the simplest form. Using a donut / sphere / cone / 3D object from New Shape from Layer.
I've tried .ai .psd objects which all seem to merge into the color of the selected diffuse color for the material being merged into.
I've even tried the bump setting to see if it would stamp the object shape.
All I want to end up with for this particular project is something similar to the demo found <
http://tv.adobe.com/#vi+f1555v1708
> where I can simply slap a 'decal' onto a 3D object and then animate that object.
Foot note which may help. When trying to paint directly on the 3D objects, the selected color is diffused to match the material color.
For example: material has a self-illumination of Red and a Diffuse of light Gray. Brush is set to Black. Painted color stroke comes out as Red.
I just wanna do the video demo…???????????
Thank you.
Brian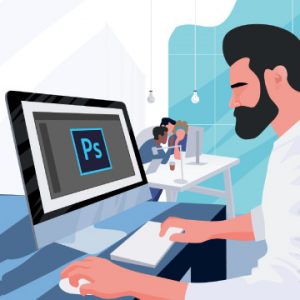 Learn how to optimize Photoshop for maximum speed, troubleshoot common issues, and keep your projects organized so that you can work faster than ever before!