Posted By
Howard_Danaceau
Oct 28, 2008
Full Parameter PDF Presentation is essential for me.

PDF Presentation (as in Photoshop – Bridge CS2 and CS3) with panels for selection of presentation prameters and saving with various levels of jpeg compression and image quality, presets and output color conversion, etc. . This was not only a very useful feature, but has become a required component of my workflow over the past three years. This to shoot all imaages in RAW, upload files to Bridge, develop a wide range of selected images with Camera RAW and then produce a PDF slide show of 20-25 'proofs' while still in Bridge with a size of 10-15MB that can be emailed to various recipients for review and final selection. Final selections are then fine truned in Photoshop for printing. While some of the improvements in CS4 are useful, CS3 at present is more satisfactory and remains more useful than the CS4 upgrade. Addition of this feature as an update or legacy plug-in (the basic componets exist in CS4) would be more than acceoptable and allow me to complete the upgrade to CS4. Your attention and help will be very much appreciaated!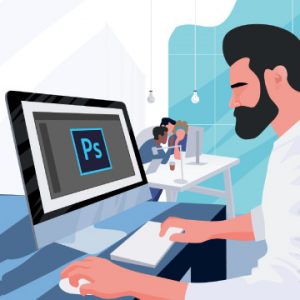 Learn how to optimize Photoshop for maximum speed, troubleshoot common issues, and keep your projects organized so that you can work faster than ever before!