Posted By
Janice
Jul 4, 2006
I have had Photoshop Elements 2.0 installed on a Windows XP system for a year now. Until today it has worked fine. Now suddenly when I run it I get an error message at program startup saying that the currently selected scratch disks are almost full. I only have one hard drive, and it has 128 GB free so it is definitely not full. The system has a 3 GHz Pentium 4 processor and 1 GB of RAM so it exceeds the minimum requirements for the program. The files I work with are very small, below 1 MB in size.

Defragging the hard drive did not help and chkdsk did not find any errors on it. I've tried renaming the Photoshop Elements preferences file and even the entire preferences folder and letting them be recreated but that did nothing to help. Clearing the system temp folder doesn't help either. Photoshop Elements creates a 340 MB .tmp file in the temp folder at startup and this always is deleted automatically on exit. I haven't installed any new software since the last time the program ran correctly, which was within the last couple of days.

Any suggestions besides adding another hard drive? I'm only a casual user of the program and that's more trouble and expense than I'm willing to go to since what I have was perfectly adequate until today. Other graphics programs that I have installed such as Paintshop Pro aren't giving me any problems.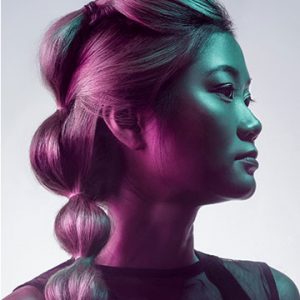 Learn how to rescue details, remove flyaways, add volume, and enhance the definition of hair in any photo. We break down every tool and technique in Photoshop to get picture-perfect hair, every time.