Posted By
Michael Redbourn
Sep 5, 2006
Today I wanted to send a jpg to a newsgroup .. which involved combining 3 images. Sorry if the subject is political. I am not trying to promote any agenda here !!
I tried opened the 3 images in Photoshop and moved them around but couldn't see how to save or export them as one image.
A friend of mine who is at level 3 on a photoshop scale of 1-10 (I'm at level 1) told me how he would do it and it was very complicated and time consuming.
I love Photoshop already (after only using it for a couple of weeks) but had to do the above download in another program and it took maybe two minutes.
Any help would be appreciated, thanks,\
Mike
P.S. I just saw that I can add an attachment but as I'm not sure who can view it I'll leave the link at the top.
—
Posted via a free Usenet account from
http://www.teranews.com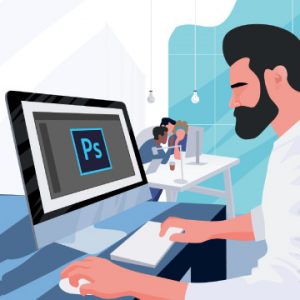 Learn how to optimize Photoshop for maximum speed, troubleshoot common issues, and keep your projects organized so that you can work faster than ever before!