Posted By
Dan B
Nov 12, 2003
http://www.happylobster.co.uk/images/facey.jpg
How do I create a dotted border much like the one in the image above in Photoshop?
I can create each image from type that has then been rasterized and then selected and the expand modifier selected… but then im stuck.
Can anyone lend me a hand?
Many thanks
Dan Bowles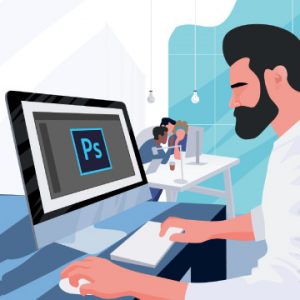 Learn how to optimize Photoshop for maximum speed, troubleshoot common issues, and keep your projects organized so that you can work faster than ever before!