Posted By
Peggy_L
Dec 14, 2008
I've used CS3 and CS4 expanded (upgrade) on my older computer with Windows XP and though slow, mainly after cs4 was installed, they worked well. I've recieved a new computer for christmas and am moving my CS3 and CS4 expanded (upgrad) to the new computer and am having some problems.

My new computer setup is this…..

Windows Vista , Premium Home edition (65bit) with SP1

Intel Core i7-920 Quad Core Processor

RAM -3GB DDR3

Amount of free disk space. 653 GB

Make/Model of Video Card. – ATI Radeon HD 4850

CS3 installs fine though on execution photoshop says that it prefers a dua core processor I click the continue button and it seems to run fine.

After installing CS3 I restart and upload CS4, which takes a long time!, then run bridge to install updates and thats where my first problem occurs.
When the updates are installing I get this message…."Adobe setup has stopped working" and windows looks for a solution which of course isn't there, ha!

So I've tried to use CS4 without the updates, run bridge, select a photo to open in photoshop and after photo opens in photoshop an error message comes up saying this "the specified modul could not be found C:\programfiles\commonfiles\adobe\Adobe Version Cue C44\client\4.0.1\Version Cue.DLL" and when I x out the error box photoshop closes, unable to use it any further (not bridge though)

I suspect this error message comes up because I can't do the updates? Either way I sure could use some help here!

Oh, and I've deactivated and reinstalled and the same happended after reinstallation.

Thanks in advance for any help you can give!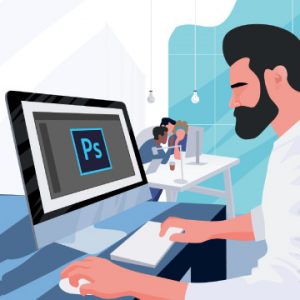 Learn how to optimize Photoshop for maximum speed, troubleshoot common issues, and keep your projects organized so that you can work faster than ever before!