Posted By
henrik2000
Apr 28, 2005
Hi. The new Photoshop CS2 Tryout does not start on my PC (Win XP Pro SP1, all hotfixes). The program window frame is there, but filled with white only, i don't see any splash screen, nothing much loading. Then i get the Win message: "Photoshop found a problem and has to be closed." When i click for details, there is this, among others: Exception Information
Code: 0xc0000005 Flags: 0x00000000
Record: 0x0….
This cannot be copy-pasted, and the announced log file appcompat.txt seems not to be there.
Did you have that too? I have about 500 fonts.

Now: i have the CS Suite installed, AND i had the CS2 Suite beta. When i first installed the Photoshop CS2 Tryout additionally to the CS2 beta in a different folder, i did not uninstall the beta. I could not install the tryout. – Then i only uninstalled Photoshop CS2 beta (keeping preferences). After that, the CS2 Tryout would install, but would not start, as described above. – Then i uninstalled the whole CS2 Suite Beta (removing preferences), uninstalled the Photoshop CS2 Tryout, re-installed it (rebooted between each step), but the same: The Tryout does not fully start, i only get a program frame filled white, then the "problem" message. It also didn't help to disable Antivirus and Firewall.

Now the de-installation of CS2 suite beta (through Windows software settings) seems not complete:
– Photoshop CS2 beta still starts, but when it is completely there, a message says that name or serial are missing, and it closes. – ImageReady can completely be used (but cannot start Photoshop from there, i get the same abovementioned message.
– Bridge seems completely gone.

What can i do now to use the Photoshop CS2 Tryout? Any line in the registry to be deleted? You think i can re-install the beta at least? (I will have the full version later, maybe Photoshop only, maybe the standard suite.)

Any hints would be wonderful. Thanks!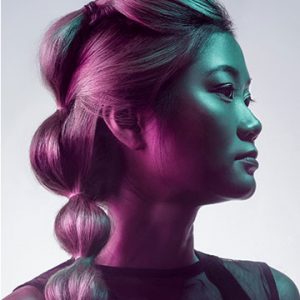 Learn how to rescue details, remove flyaways, add volume, and enhance the definition of hair in any photo. We break down every tool and technique in Photoshop to get picture-perfect hair, every time.